Online Live Interactive Practical Digital Marketing Training Program. For Online Demo Session. Call or Whatsapp – 8277700081
#BeingDigital #Viominstitute
#BeingDigital #Viominstitute
Join Our 100% Practical & Job Oriented Classroom & Online Digital Marketing Training Program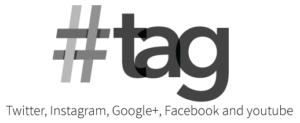 Best Digital Marketing Institute in North Karnataka & South Maharashtra
About Viom Institute
VIOM Institute imparts the Best Digital Marketing Course in Belgaum, Karnataka. Offering Digital Marketing Courses, SEO, PPC/SEM, SMM, Web Designing Course in Belgaum, PHP course in Belgaum, Android Training courses in Belgaum. It is a field of vision for the sporting professionals, who are looking out for a Digital Marketing career or assistance.
With a focus on comprehensive Digital Marketing Training aspects, we train on 360-degree Digital marketing concepts that will help an individual to discover the best methods to market a product or services online successfully. At Viom Institute we provide training to a new graduate, working professional, and an established marketer who requires assistance to up-skill in the digital marketing world. We have the best professional education programs designed to support every stage of a marketing career for an Individual. This course opens door to professionalism from an introductory program to extensive study in digital marketing at the advanced level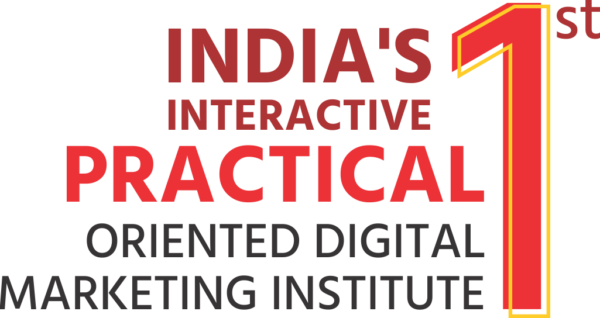 Brief Overview
Social Media Marketing is one of the channels of online marketing, which helps in gaining traffic to website and attention from various forms of social networks. Marketing through social media enables businesses or companies to interact with customers directly and creates brand awareness.
Hence a strong social media plan can help to tap the interest of customers. Though social media has been a primary mode of communication channels in the current scenario, it is very important for all the business to have a social media presence.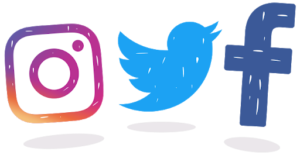 Digital Marketing is completely removing the traditional marketing approach of businesses and considered to be the booming industry in coming years, with our intensive training program and practical knowledge, it would be a great help making a Career in Digital marketing.
Why is Social Media Marketing important?
Why is Social Media Marketing important?
It's no secret that social media advertising is important for connecting with customers today and also helping you in business expansion. There are all sorts of important elements of a successful campaign, such as sharing posts regularly, including images, responding, and engaging with social media followers, posting a variety of content, and more. But another helpful way to increase your social media presence is through advertisement.
Running a social media ad campaign is a fantastic way to reach new customers. When you create an ad, you can determine exactly what type of user you want to target and place your content directly in their news feed.
In addition, the cost of running a social media advertising campaign is cost-effective; you can choose a daily budget or a set amount for the life of the ad, and then the platform will charge you a certain amount per click. Compared to offline advertising, the overall cost is much more manageable for small businesses.
However, is social media marketing really effective? Yes, it is. Here's what recent research shows:
78% of social marketers surveyed said they're either very satisfied or somewhat satisfied with the value Facebook Ads provide.
Users who saw Facebook ads were more likely to search and click through to an advertiser's website, with campaigns experiencing an average 6.3% lift in mobile search traffic.
60% of participants in a study indicated they've purchased from a business because of something they saw on Twitter.
43% of surveyed Twitter users plan to purchase regularly from the businesses they follow.
80% of North American brands agree or strongly agree that social media advertising is cost-effective and provides ROI.
44% of small and medium businesses use social ads for brand awareness.
41% of small and medium businesses use social ads to drive revenue.
Benefits Of Social Media Marketing
Benefits Of Social Media Marketing
Increase Brand awareness and recognition.
Reach the target audience more effectively.
Generate leads and nominal costs.
An increase in sales improves customer service and retention rates.
Boosts your organic search results.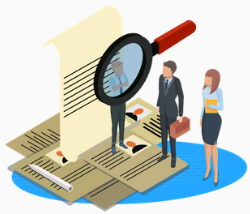 Viom Institute offers 100% Job Placement Assistance to the candidates who are seeking jobs upon completing the digital marketing course.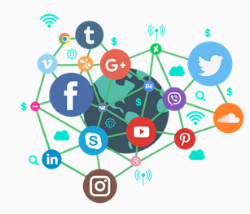 Soft copy of study material & recorded Video lectures will be provided to every student, which will help them understand every module in detail and will have Lifetime access to study material.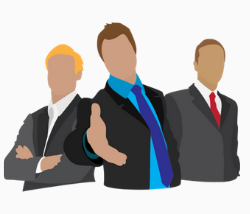 We at Viom Institute, provide certified industry expert instructors to our Digital marketing classes in Belgaum, with quality education and reliable consultants.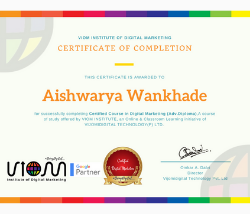 We award certificates to all the students after the successful completion of the course that will help them during placements.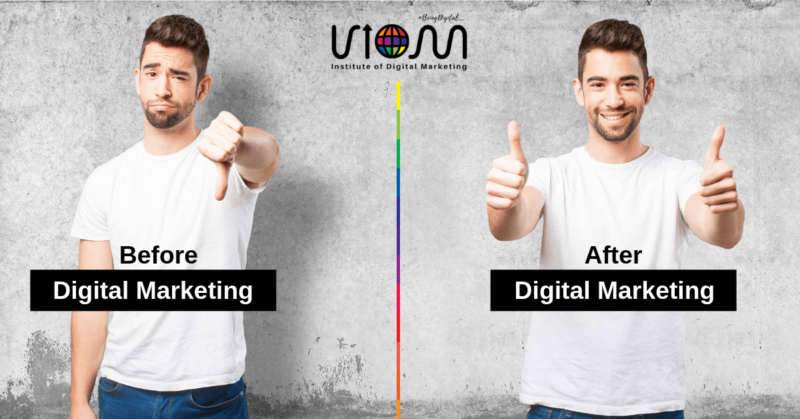 Complete (SEM/PPC/Pay Per Click) Search Engine Marketing Syllabus
Complete (SEM/PPC/Pay Per Click) Search Engine Marketing Syllabus

What is social media automation?
Why social media automation?
Buffer
Hoot-suit
Social media account setup with tools
Post creation & Promotion
 Performance analysis
Importance of Facebook
How to use Facebook effectively
Develop Fan Page on Facebook
Facebook Insights
Facebook Reporting
Facebook Paid Advertisement
Post Boosting
Paid Facebook Campaign
Facebook to Instagram Campaign
How Twitter works
Importance of  Twitter
How to use Twitter effectively
Creating Twitter account
How to tweet
Re-tweets
Hash-tags
Twitter Paid Campaign
Twitter Reporting
Understanding how to achieve high user engagement
Optimizing your Instagram profile
Integrating Content Strategy with Instagram marketing
Understanding paid advertising on Instagram
Crack the Instagram Marketing Tactics for Brand Building
Importance of LinkedIn
How to use LinkedIn effectively
How to build a profile on LinkedIn
How to Build Connections
How to create a business page
How to share posting
Importance of the above platforms
How to automate social media using various tools
Learn how to plan, strategize, and execute paid marketing campaigns.
Creating Rich Pins to increase engagement
Understanding Pinterest as a platform for marketing
How to build audience your audience on Pinterest
Creating & Optimizing Boards and Pins on Pinterest
Learn How to schedule your pins to improve frequency
Youtube introduction
Creating account & dashboard
How to create a channel?
Profile updation
Upload videos
Video optimization
Youtube analytics
Video promotion terms & conditions
Digital Marketing Training Courses Eligibility, Career, Job Sectors & Cities
Digital Marketing Training Courses Eligibility, Career, Job Sectors & Cities
Digital Marketing course does not require any special criteria as such. Anyone from 10th pass to graduates, working professionals, business owners, homemakers, freelancers, etc., can undergo the Best Digital Marketing Course in Belgaum, or even in their native city via our interactive Online Digital Marketing Course. The Digital Marketing field also fits IT professionals, college students, entrepreneurs, sales and marketing professionals, etc. The best part of this industry is, the candidate need not be from a technical background.
Through a digital marketing course, you have USPs of multiple career options and a higher pay scale. Upon joining the Digital Marketing course at our Best Digital Marketing Training Institute in Belgaum, You can have access to lucrative job opportunities. Enhancing the skill in advertising and marketing practices will lead to immense success and scope for Digital Marketers. Almost every organization needs and offers job opportunities in Digital Marketing. The Digital Marketing industry is vast in that it covers almost all the sectors from IT to Hospitality. It is considered to have a wider scope, predominantly in the major cities and especially metropolitan cities. Apart from metropolitan, this sector is taking off in small cities and also you can start as a freelancer.
Get Google Ads Certificate Upon Completion of Digital Marketing Courses & Training
Get Google Ads Certificate Upon Completion of Digital Marketing Courses & Training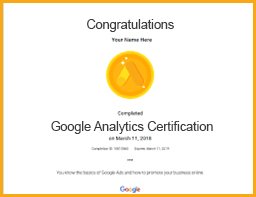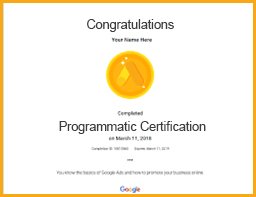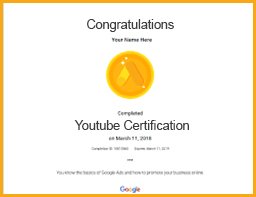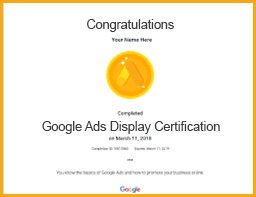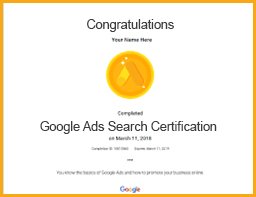 Founder Of Viom Institute
Founder Of Viom Institute
Omkar also runs a Digital Marketing Agency with the name of Vijomidigital Technology Pvt Ltd. & also leads many other business ventures. His agency has now served more than 460+ Clients across India and World. He also visits many MBAs, Engineering & other educational institutes as a Source Person and guides students and encourages them to make a career in Digital Marketing Field. As a trainer until now, he has trained 1200+ Students.
Omkar is on a mission to reach out to rural & Tier 2 & 3 cities in India to teach Digital Marketing to Students & Business Owners and hence has standalone institutes with the name of Viom Institute in Belgaum-Karnataka, Vijaypura -Karnataka, Kolhapur – Maharashtra, Goa and many more to come.
Love From Our Alumni
Love From Our Alumni

Mr. Srinivas Vaidya
My colleague recommends this training institute from his experience and my experience too was really good. Really happy with my learning.Got Placed in ATTIS Systems
Mr. Srinivas Vaidya
Digital Marketing Executive - Attis Systems

Mr. Ufran Pathan
"The best coaching center I have ever seen. Not like others who just delay the classes. they teach us practically from scratch. Highly Recommended.
Mr. Ufran Pathan
Digital Marketing Executive

Mr Shrinivas Balaraju,
Good wishes to you sir. Yes, I am his student. He really teaches well and makes u learn with ease. Learned so much in such a small duration. Have already generated more than 400 leads after just two sessions. Join his course. Invest you've locked downtime.
Mr Shrinivas Balaraju,
MD - SMART SUTRA

Mr. Amin Shaikh
"Thanks, Omkar Sir by your guidance, mentorship, and syllabus in Institute was very helpful to crack the interview and placed  in Ioceane Branding Services Pvt Ltd Bangalore ."
Mr. Amin Shaikh
Branding Advisor and SEO Specialist - IOceane